September 27, 2023
Out and About, Vol. 2
In this second edition of "Out and About",  SCHA President & CEO Thornton Kirby provides an update on recent meetings and happenings in the SC hospital community.
Thanks for the positive feedback following my last "Out and About!"
Last week Lara Hewitt, Erin Boyce, and I had a great visit with Bill Little, Christy Moody, and April Winburn at Carolina Pines in Hartsville to discuss disparities, physician recruitment, and workforce challenges. Carolina Pines is doing great work to improve care for stroke patients in one of the toughest counties in the nation! Kudos to Bill and his team.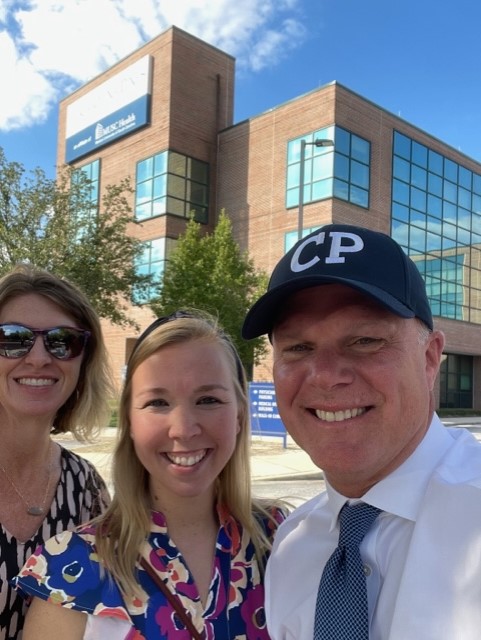 In recent weeks I've been part of several meetings on issues that are impacting our state's hospitals. First up was a multi-disciplinary deep dive into the pediatric mental and behavioral health crisis. The catalyst was a grant secured by Clemson's Center for Health Architecture in partnership with Prisma Health and the SC Department of Health and Human Services. I represented the hospital perspective, sharing the challenges, frustrations, and opportunities we see in our hospitals (and particularly our emergency department). The goal of the project is to identify strategies for improving behavioral health care for the children of our state. Stay tuned for more details.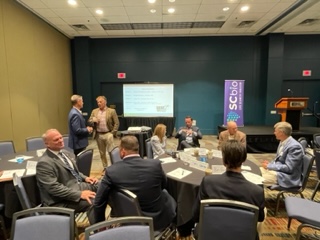 I also attended the mid-year meeting of SCbio, our sister association that represents the state's life sciences companies – drug, device, data, and technology companies dedicated to improving health and healthcare. Life sciences companies represent one of South Carolina's fastest-growing industry sectors, and SCbio partners closely with the Department of Commerce to make our state a top destination for innovation and research. I look forward to introducing more of our life science industry leaders to you in the months and years to come.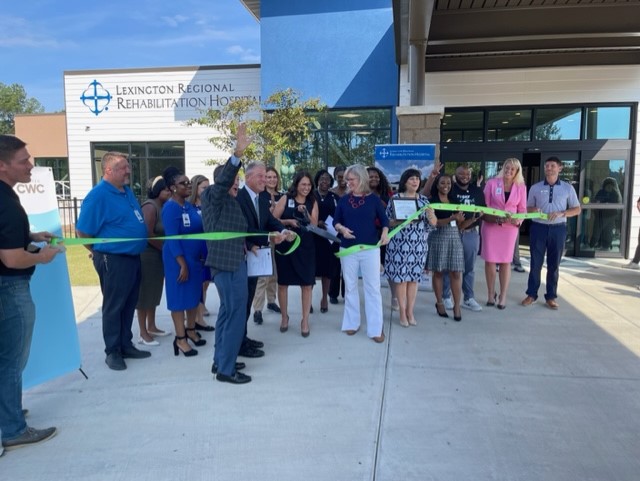 I also had the pleasure of attending the ribbon cutting of a new hospital. Ernest Health opened a new rehab hospital in West Columbia last week. Kristin Manske (our newest SCHA Board member) and her team introduced Roxanna Schmidt as the new facility's CEO. Welcome to Roxanna and her team!
And finally, I've had the pleasure of visiting with many of you during our Regional Leadership Council meetings over the past few weeks. We've had excellent discussions about our advocacy strategy, workforce challenges, Medicaid priorities, and member engagement strategies. As always, these listening sessions enable SCHA to better address your challenges!
Share This Article