November 15, 2023
Out & About, Vol. 6
Multiple meetings last week, including the re-launch of a statewide initiative to improve maternal outcomes and a joint meeting of several of SCHA's professional memberships, are covered in this latest edition of "Out & About."
As one of the co-founders of the SC Birth Outcomes Initiative (SC BOI) back in 2011, SCHA was excited to be part of the official relaunch of the initiative last week alongside a host of partners and member representatives.  The newly convened group is establishing action-oriented goals and outcome measures to ensure focused work in 2024. More details on that coming soon! Below you'll SCHA's Aunyika Moonan alongside leaders from Prisma Health, MUSC Health, Spartanburg Regional Healthcare, Self Regional, and more.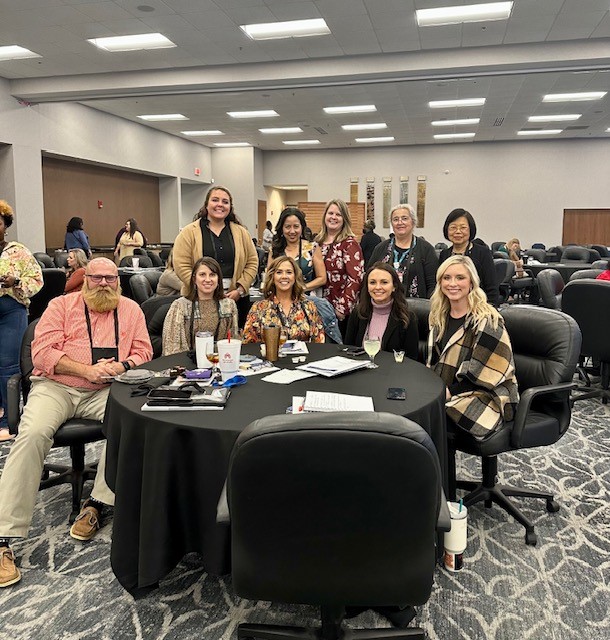 The SCHA head also attended another professional membership group conference on Friday, November 10, when the SC Society of Healthcare Supply Chain (SCSHSC) met at Prisma Health Baptist. These meetings are a great chance for colleagues from across the state to learn, network and talk shop. The panel discussion on how nursing & supply chain professionals can work together regarding supply backorders and substations that Kirby took part in alongside Tina Ralyea (Midlands Market CNO for Prisma Health), Sarah Clement (Faculty Fellow at USC Nursing), Jay Hamm (COO at Lexington Medical Center), and moderator Jeannette Andrews (USC Professor of Nursing).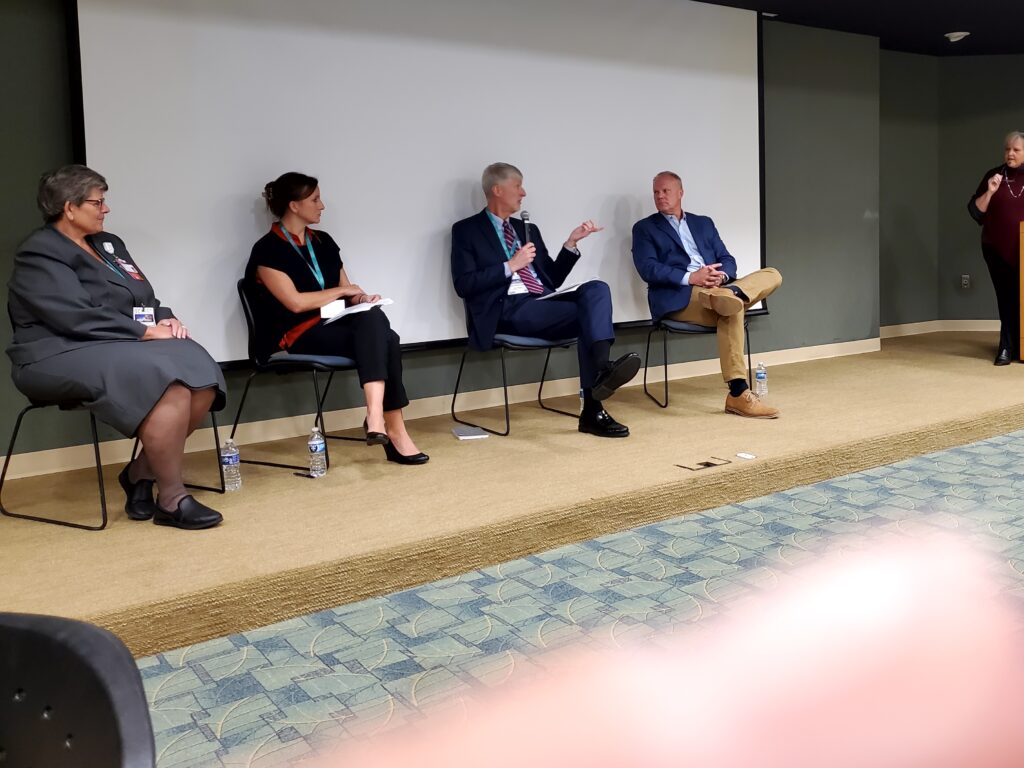 If you're interested in learning more about our PMGs, go to scha.org/membership-group.
Last but not least, SCHA staffers Morgan Bowne (Director, Member Engagement and Workforce Development) and Jen Wright (Director, Workforce Resilience) attended the Midlands Education Business Alliance (MEBA) 8th Grade Career Expo in Columbia, SC. SCHA exhibited and shared information about the variety of careers in healthcare and working in a hospital with more than 3,000 + 8th grade students from Midlands-area schools.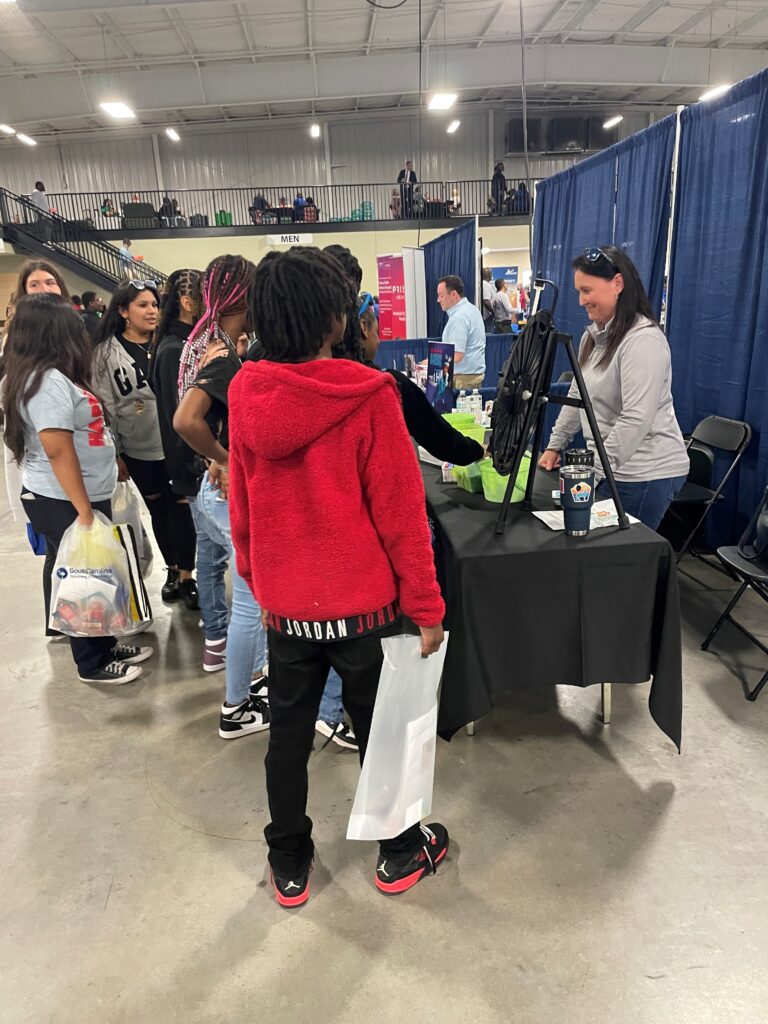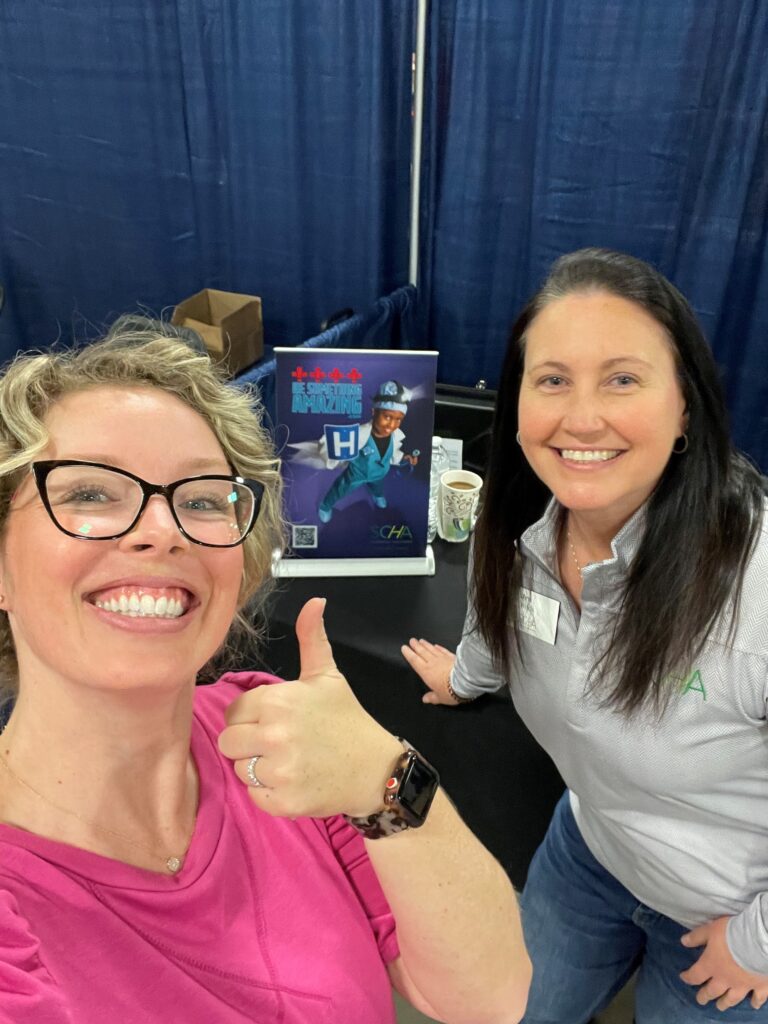 Bowne also was at the 2023 SC Health Science Educators Conference in Myrtle Beach this past Monday. She was able to connect with health science educators across the state and share information on healthcare career exploration. Big thanks to our partner at the SC Department of Education/SC HOSA, Angel Clark (pictured with Bowne below) for giving SCHA the opportunity to participate!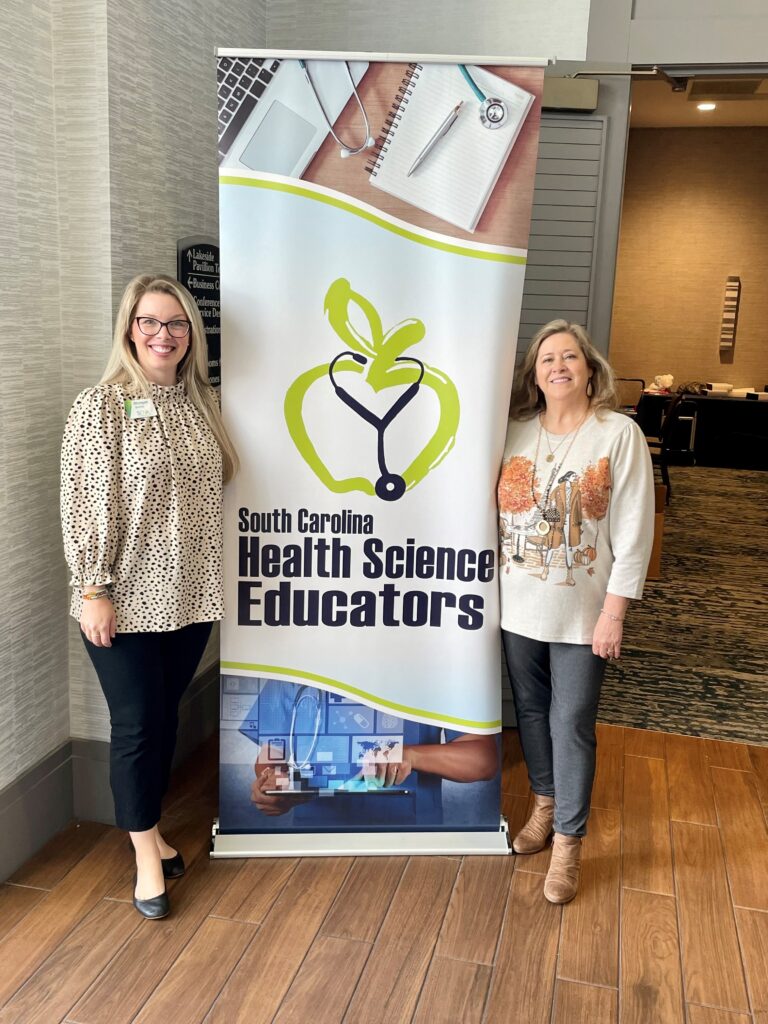 Share This Article