November 1, 2023
Out & About, Vol. 5
In this edition of "Out and About," SCHA President & CEO Thornton Kirby gives us a second update from his October 2023 travels.
I've had two more weeks of great visits around the state, starting with a very important meeting in Columbia.
Each month our Medicaid Director, Robby Kerr, convenes a large planning group to help him design a master plan for behavioral health in South Carolina. We've been meeting now for over a year, and we're hoping to have a master plan in the first quarter of next year. This group encouraged Robby to add new inpatient beds in the Pee Dee, fund the creation of 13 EmPATH units across the state, and develop more robust resources for school-aged children struggling with mental health challenges. This is a great group of professionals who are working collaboratively to improve behavioral health in the Palmetto State!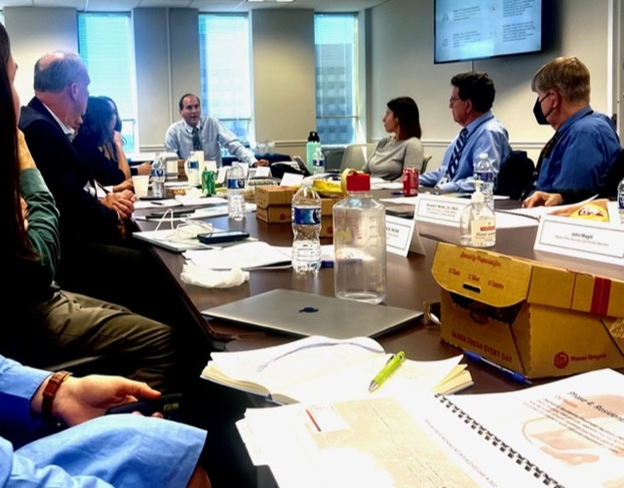 Later in the week of October 23rd I had the pleasure of visiting with Joel Taylor, CEO of Hilton Head Hospital. Joel has been CEO for 7 years, and it was great to learn more about his successes. He has all the same challenges most other CEOs face, from staffing to financial pressures. To my surprise, Joel advised me that Hilton Head is not an easy place to recruit healthcare professionals and support staff. The high cost of housing, coupled with daily traffic headaches, tends to deter many prospects.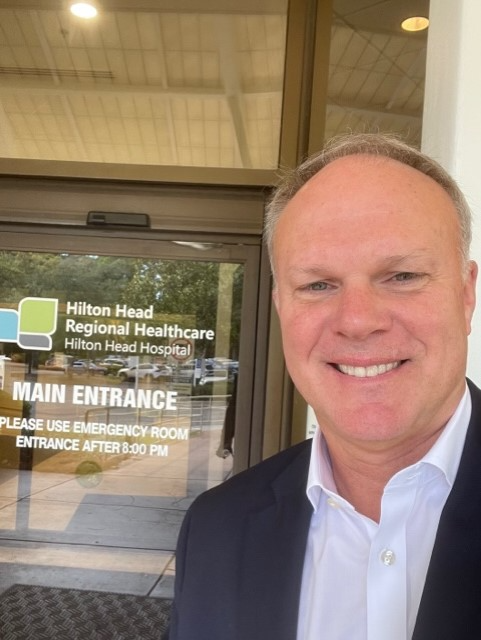 I next had the honor of speaking at a joint retreat of the Beaufort Memorial Hospital Board and the Beaufort Memorial Foundation Board. Beaufort CEO Russell Baxley invited me to speak on the state of healthcare in 2023, and I really enjoyed the dialogue with two very engaged and well-informed boards! Beaufort County has long been ranked as the healthiest in our state, but that measure is obviously an average. The county has disparities like all others, and Beaufort suffers from very high housing and childcare costs. Russell and his team have been very innovative with affordable housing and childcare strategies…you'll hear more about Beaufort Memorial's approach to both challenges in the months to come.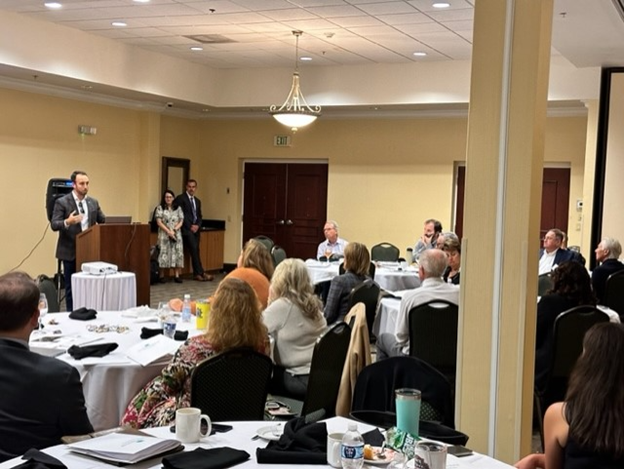 On Friday of last week, Lara Hewitt and I had a great visit with the CEOs of all four Ernest Health rehab hospitals in our state: Kristin Manske (Greenwood Regional Rehab Hospital), Richard Schulz (Spartanburg Rehabilitation Institute), Rebecca Cartright (Midlands Regional Rehab Hospital), and Roxanna Schmidt (Lexington Regional Rehab Hospital). These four CEOs and I had a discussion with Ernest Health's corporate CEO, Jake Socha. Topics included staffing challenges, growth opportunities, Medicare Advantage denials, and the latest developments in Medicaid. South Carolina now has 12 freestanding rehab hospitals, and it was great to catch up with four CEOs at once! I also had the best banana pudding since my grandmother's!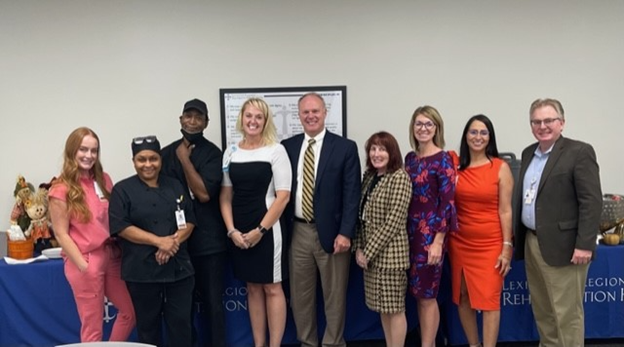 On Sunday I headed to Bluffton, where Murrell Smith hosted his annual House Speaker's Retreat for committee chairs and major sponsors of the House Republican Caucus. This year SCHA was a top-level sponsor, and I attended the event along with our HAPAC Chair, Bruce Holstien. It was a great opportunity to build relationships with House Republican leaders, and we obviously took the opportunity to brief many of them on SCHA's priorities for the 2024 legislative session. Thanks to Bruce for representing SCHA with me!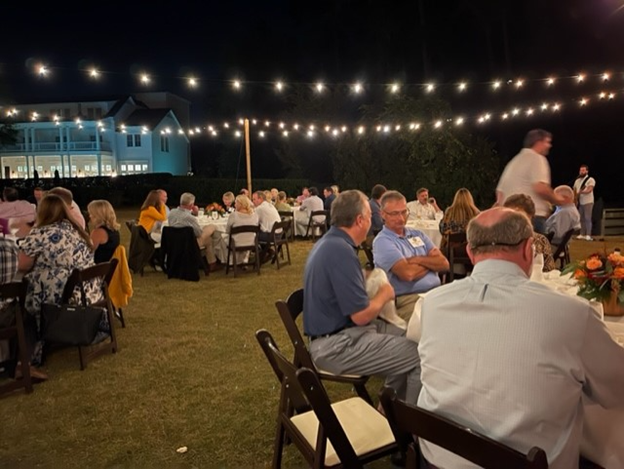 Finally, on Halloween I had three great Trick-or-Treat visits on the way home from Bluffton. The first was at the Encompass Hospital in Bluffton, another of our state's excellent inpatient rehab facilities. CEO Wayne Boutwell invited me to attend his weekly administrative team meeting, where we discussed SCHA's new strategic plan and a handful of challenges unique to that hospital. Not surprisingly, staffing and Medicare Advantage denials topped the list! Many thanks to Wayne and his team for a great conversation.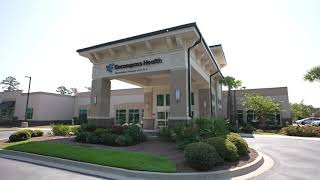 I next visited Ryan Lee, CEO of Coastal Carolina Hospital in Hardeeville. If you've ever been to Hilton Head, you probably turned off I-95 at Exit 8, which is in Hardeeville. Coastal Carolina Hospital is located at that interchange, and it serves the Jasper County community. Ryan and I had a great discussion about the challenges and successes his team experiences every day, many of which relate to population growth in the Lowcountry. Staffing, traffic, housing, etc. Our state is blessed to be a destination for many people who want to enjoy our quality of life, but the growth is definitely causing stress on many communities. Ryan, it's great to have you back in South Carolina after your detours to Florida and Virginia!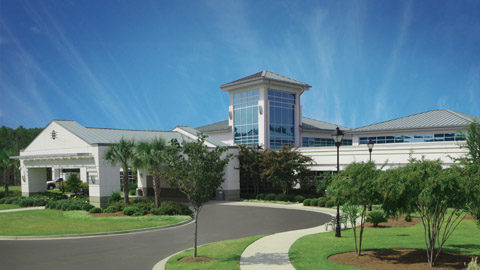 My last stop was to visit my longtime friend and CEO of Colleton Medical Center, Jimmy Hiott. Jimmy is originally from Colleton County, and it's always interesting to hear him describe the changes taking place in that region of the state. Physician recruitment is a particular challenge, just as in all rural areas. Doctors are willing to work in many of our rural hospitals; many of them just don't want to live there. Jimmy sees that changing as Walterboro recruits new industries and develops a more robust economic presence. That's a clear upside associated with our state's growing population. One bright spot for Colleton is their excellent relationship with the local colleges, where healthcare programs are producing enough high-quality candidates to keep the hospital fully staffed. Jimmy actually told me he may not be able to hire all the nurses currently training in the hospital, which is a comment I haven't heard in years! Kudos to Jimmy and his team for developing excellent partnerships with local colleges and universities. It's always a pleasure to learn about Colleton's successes!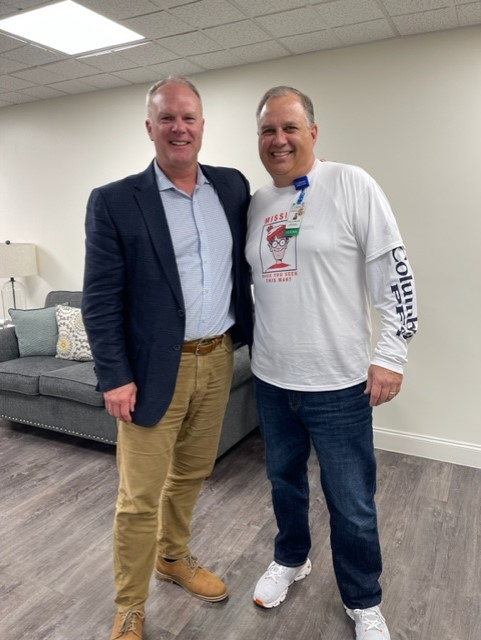 Stay tuned for more stories from across the Palmetto State…and beyond!
Share This Article