October 25, 2023
New WHY Initiative Aims to Transform Healthcare Work Experience
The South Carolina Hospital Association (SCHA) has launched a new initiative to support the healthcare workforce by transforming the work experience. Called WHY, the initiative aims to identify and find solutions for systemic, root causes of healthcare worker burnout, disengagement, and turnover. The brand name is an acronym that stands for Work, Harmony, You. As the tagline implies, WHY seeks to restore harmony to the relationship between work and the people who do it.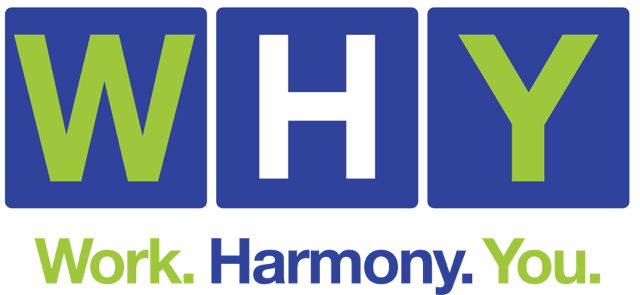 WHY was chosen for the name in part because the word resonates with the workforce. Healthcare is a challenging career that people choose because they want to make a difference and help others. That's their "why." SCHA's goal is to protect the "why" by elevating healthcare worker voices and fostering a spirit of partnership between hospitals and their employees.
The WHY logo incorporates the familiar blue and white "H" symbol used on roadway signs that point the way to a hospital. The symbol is also used in other SCHA workforce recruitment and retention programs, such as H is for Heroes and H is for Hiring.
Funded through a three-year grant from The Duke Endowment to the SCHA Foundation, the initiative will coordinate with existing SCHA workforce programs, member hospitals and other partners to identify, test and foster adoption of culture changes aimed at improving job fulfillment and retention. The Medical University of South Carolina will serve as an incubator to pilot and evaluate programs so that they can be replicated statewide.
More details, including an independent website to support the initiative, will be online soon. In the meantime, reach out to Emily O'Sullivan at eosullivan@scha.org for more information.
Share This Article