Press Release
MUSC Health Florence Medical Center Holds Signing Day Event for New PCTs
June 5, 2023
On Wednesday, May 31, MUSC Health Florence Medical Center held a signing day event to register eight new Patient Care Technician apprentices. Patient Care Technician (PCT) students from Florence School District 3, Florence Adult Education Center, and Florence-Darlington Technical College officially signed on at MUSC Health Florence Medical Center.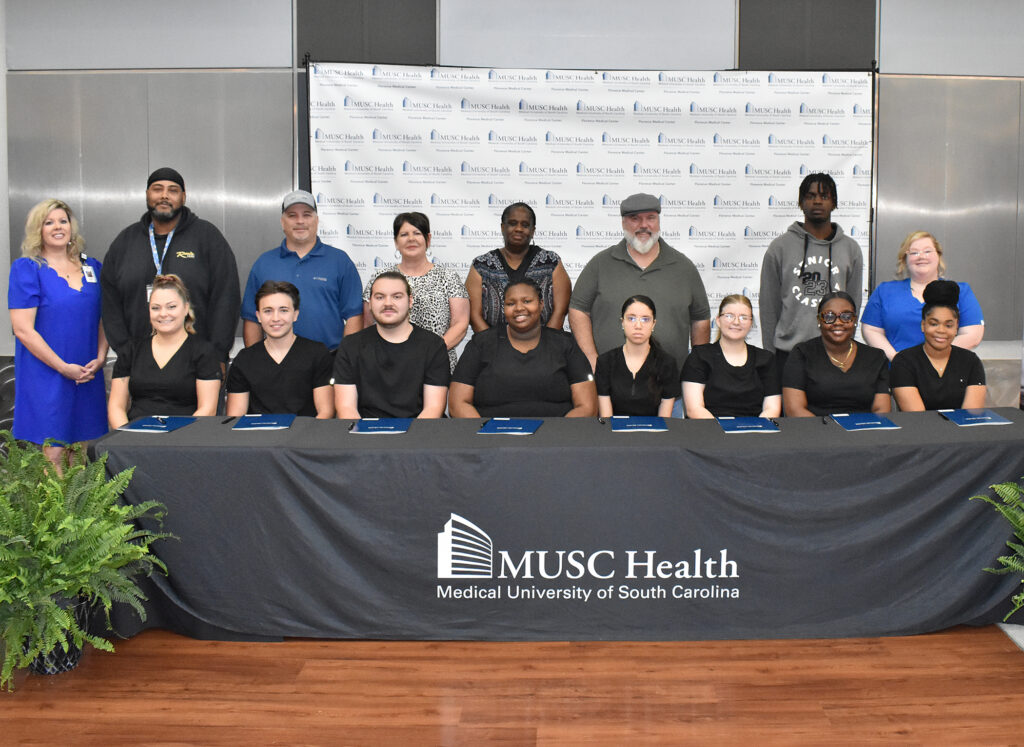 This exciting new program offers students a paid apprenticeship to work as a patient care technician and learn firsthand in a hospital setting. Other benefits include a pathway to a career, hands-on training, earning state certification and career advancement. The program has been made possible through a partnership with Apprenticeship Carolina and Florence-Darlington Technical College.
"Our goal is to commit to our Apprentices; with the intention they will stay and grow with us in the healthcare career path they choose," said LeeAnn Hayes, MUSC Health Florence Division Workforce Development Coordinator.  "With continuing support and commitment to our apprentices, we will ensure long-term retention and continued success."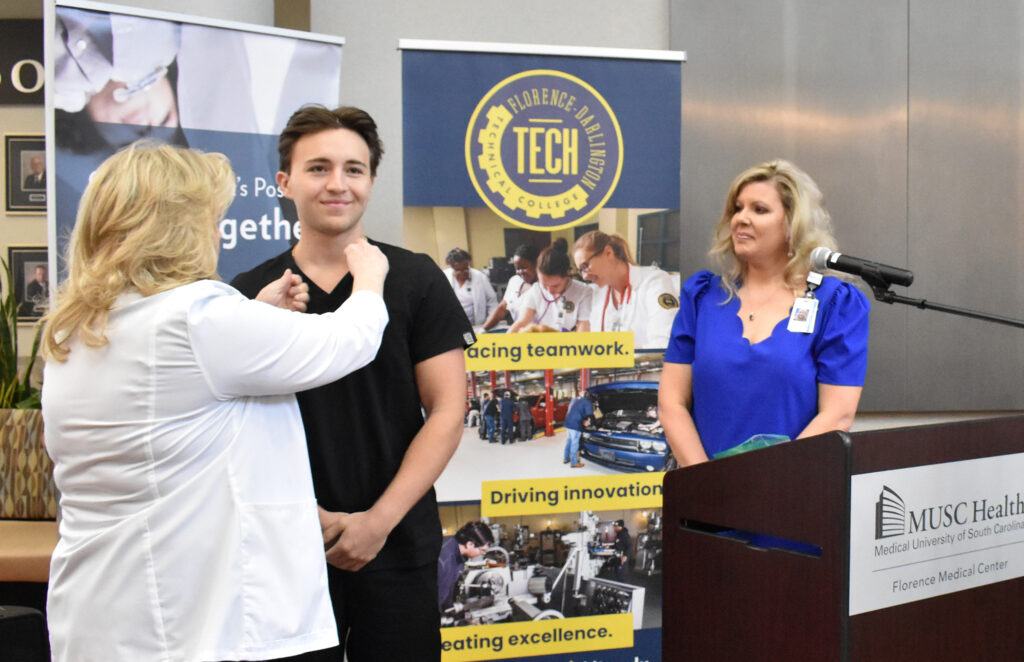 For more information about the apprenticeship program, please contact LeeAnn Hayes at 843-674-6983, or weaverha@musc.edu.
Share This Article