October 12, 2020
Dr. Rick Foster Receives Outstanding Achievement Award from CCME
Family practice physician and former SCHA executive Richard P. Foster, MD of Wadmalaw Island, SC, was awarded The Carolinas Center for Medical Excellence's  (CCME) 2020 Timothy S. Llewelyn, MD Memorial Award in recognition of his outstanding achievements in health care quality and service to the medical community and underserved populations. CCME Board member Dr. Roger Gaddy, presented the award on September 17, 2020, at the SC Hospital Association/SC Medical Association Trustee, Administrator, and Physician (TAP) virtual conference. Dr. Gaddy stated "Dr. Foster is an outstanding physician, diligent community servant, and valued colleague and mentor. He exemplifies the values Dr. Llewelyn brought to healthcare, the community, and to CCME."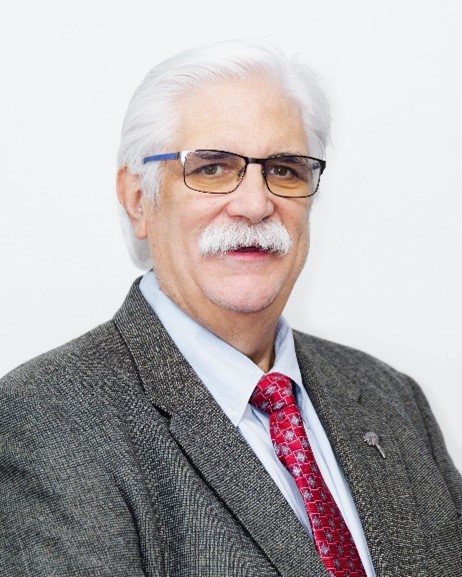 Dr. Rick Foster currently serves as a Medical Consultant for Population Health and Community Health Equity for the SC Department of Health and Environmental Control and SC Department of Health and Human Services. Prior to this position, Dr. Foster served for over 13 years as a Senior VP with the South Carolina Hospital Association in the areas of quality, patient safety, and population health improvement. He was instrumental in establishing the Alliance for a Healthier SC and serving as its first executive director. Under his direction, The Alliance, in partnership with DHEC, implemented the first-ever SC state health improvement plan under the name Live Healthy SC. Dr. Foster also previously served as Chief Medical Officer for the Trident Health System in Charleston and as the Senior Medical Director with Blue Cross Blue Shield's Companion Healthcare HMO.
During his recent tenure with SC DHEC, he has played a key role in establishing a COVID Pandemic Ethics Advisory Council and a Clinical Treatment Advisory Council to provide guidance in the areas of fair and equitable allocation of scarce healthcare resources and clinical care and advance care planning and palliative care during a public health emergency. As a commitment to improving health and healthcare across the life continuum, Dr. Foster also served as a founding member of both the SC Birth Outcomes Initiative and the SC Coalition for Care of the Seriously Ill.
Dr. Foster received his undergraduate training at Clemson, his medical degree from MUSC, and was in the inaugural class of the Self Regional Healthcare family medicine program in Greenwood. He has been married to Lesa Hart Foster for 43 years and has four children and five grandchildren.
CCME bestows the Llewelyn Memorial Award to physicians in SC demonstrating outstanding achievements in health care quality and service to the medical community. It was established in 2014 to honor the life and memory of one of its long-serving board members, Timothy S. Llewelyn, MD, who passed away in 2014. An internist, Dr. Llewelyn was highly regarded for founding free clinics, his outstanding patient care, his integrity and compassion, his leadership in the health care community, and his belief that optimal care is patient-centered care. He practiced internal medicine for 30 years and resided in Spartanburg, South Carolina.
Share This Article